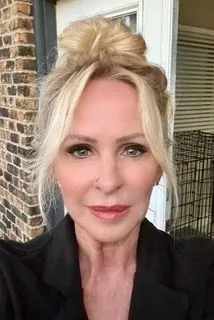 Dr. Mari Schnitzius-Richko ND, LCPC, CYI, ABT, PATP
Founder/Clinical Director
Hakomi Body Centered Psychotherapist, Body Centered IFS, Body Centers IFS, Zen Shiatsu, Yoga, Trauma-Focused BodyMind Acupressure, Psychedelic Assisted Therapist
Eating disorders, anxiety, depression, mood disorders, trauma, grief, life transitions, spiritual transformation
"Center for Authentic Living is committed to promoting wellness, education, and expanding the healing process into the community" - Mari

Dr. Mari Schnitzius-Richko is a Naturopathic Doctor who received her degree from Clayton School of Natural Healing, is a Licensed Clinical Professional Counselor, a Certified Yoga Instructor trained at Nature Yoga in Chicago, a Nationally Certified Zen Shiatsu Practitioner, graduate of the International Ohashi Institute in New York, trained in JinShin Do Acupressure(trauma focused bodywork), certified by Integrative Psychiatric Institute in psychedelic assisted therapy, and founder of Center for Authentic Living.

"My experience with complimentary medicine began in my early adulthood, through my exposure to herbal medicine. Due to childhood trauma and illnesses, I searched beyond conventional medicine for a method that would lead to the deepest, most fulfilling healing possible. After years of study, I adapted these methods from eastern and western traditions that have become central to my work with my clients. Believing that these concepts of health can benefit all people, I have dedicated my life to the practices of these philosophies."
Mari is well known in the eating disorder community for her work in enhancing recovery for those suffering from mental and physical ailments. Dr. Mari's specialties are eating disorders, anxiety disorders, PTSD, trauma, depression, stress management, chronic pain, and body illnesses due to physical and mental health issues. Mari's background includes Hakomi Body Centered Psychotherapy, IFS (Internal Family Systems), Psychedelic Assisted Therapy, CBT, Body Therapies ( Zen Shiatsu and Trauma- Informed Body Mind Acupressure), Yoga Psychology, and Traditional Chinese Medicine. Mari along with her daughter, Meghann Richko LCPC, CYT, a psychotherapist and yoga therapist, created "YogaTalk" group therapy for those in recovery and imbalances due to emotional and/or physical issues with an emphasis on cultivating a lost spiritual connection. Mari also saw a need for psychedelics to be utilized in a therapeutic intervention for heeling of body, mind, and soul and is now offering this form of therapy.
Dr. Mari's professional engagements include lecturing on the combination of Psychotherapy and Chinese Medicine as an educational tool for recovery along with the need for yoga therapeutics as an adjunct therapy in recovery. She teaches workshops on applying these philosophies to our everyday life. She has lectured for IFS Conferences (Internal Family Systems), Richard Schwartz, Ph.D on combining IFS parts work with The Five Elements of Chinese Medicine. Her other engagements are public speaking on alternative approaches to wellness, educator on women's issues, educator for bodyworkers on chronic illness and cancer, speaker on radio talk shows on home birthing with Dr. Mayer Eisenstein, M.D., assisting pregnancies and birthing using Body Therapies. She held a position on the advisory board of directors for InNetwork, an exclusive membership group of integrative healthcare professionals whose main goal was to make complementary alternative medicine better understood and to inspire the public to use prevention medicine.
"I believe as therapists that it is necessary to use compassion, cultivate mindfulness, and wisdom in our approach to empowering individuals to progress towards improved health and well- being and that it is imperative to develop some sort of spiritual practice in life to transform and fully heal. I believe a truly optimum treatment program relies on the awareness of the mental, emotional, physical, and spiritual aspects of who we are in the world, what parts of us are in alignment with our purpose and those that are not. It is my passion to integrate these components while working with my clients. This integration and personal spiritual practice includes our work in the world, our love, our families, and our understanding of mind/ body/spirit. My love of eastern philosophy, body therapies and yoga as a vehicles towards a healthy life have always been a large part of my own practice in the world and as a practitioner of psychotherapy and body therapy."
"With direction, encouragement, and support, I would be honored assist you in finding a deeper sense of "Self" and a deeper connection with your Body/Mind. My vision for you is health, happiness, and longevity, with the most fulfilling and enduring healing process possible. For you to discover that this source is already within you."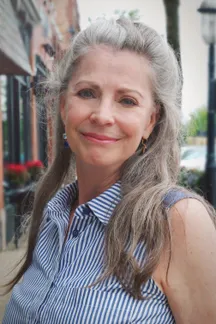 Linda Winter JD, LCPC, SE
Consultant
IFS Therapist, SE Somatic Experiencing Therapist
Linda is a Licensed Clinical Professional Counselor who received her Master's Degree in Counseling from Northwestern University, a Certified Somatic Experiencing Practitioner, consultant, and a supervisor for the CFAL Team.
Linda has retired but still has place in our practice as a consultant.
Linda's areas of practice are anxiety/stress, depression, disordered eating, life transitions, relationship issues, self esteem, self-understanding, and trauma (small "t" and big "T" trauma.)
"I enjoy working with people going through changes and transitions in their life. These moments most often include loss and grief. These transitions can also provide openings for insight and change. Working with people to better understand their relationships and understand themselves in their relationships is another area which I am passionate about. I apply my training with individuals (teens and adults), couples and families."
My practice is informed by DBT (Dialectical Behavioral Therapy), IFS (Internal Family Systems), and SE (Somatic Experience). I have facilitated DBT Skills Training groups for years, as well as worked with people individually learning and reinforcing emotion regulation skills. It is a model based on tenants of Zen Buddhism - mindfulness, non-judgement, acceptance of reality, with the focus on better regulation of emotions. In addition to DBT, I utilize my skills as a certified IFS therapist and SE practitioner, which assist clients with regulating their internal systems on a psychological and physiological level. It is especially beneficial for stress, overwhelmed and trauma.
I am passionate about helping my clients lead their lives mindfully and aligned with their values and goals. In other words, for them to have lives be they want and intend to have. This most often begins with developing or fine tuning awareness of themselves, internally and externally -- mindfulness. Through curiosity and intention, and coming from a place of experiencing grounding, they begin to form or fine tune their goals and values. When examination of goals and values comes from a place of "Self", clients experience clarity of purpose and clarity of self-review. This clarity allows them to more easily discern their own goals and values from those of other people in their lives.
This is a sacred journey. I am humbled and impassioned to walk with my clients on this journey, to share and discover skills and wisdom enabling my clients to find a sense of grounding, innate resources, and empowerment in their lives. It is a sacred honor to be with each and every one of you on your chosen journey.
Linda is currently retired and won't be seeing clients. She can be found assisting the LPC's in our practice and supervising them with their clients. Linda is running all aspects of our practice behind the scenes and we couldn't be more happy with her devotion to our practice. She continues to attend events, networking, marketing, and running our psycho-educational services. We hope she changes her mind and decides to see clients again. Her work is so valuable.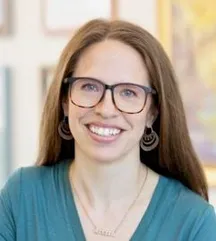 Julia Matson (she/her/ella), LCSW
Licensed Clinical Social Worker
Trauma, anxiety, depression, life transitions, self-esteem, mindfulness, Healing Touch, self-development, EMDR, ARC, Sand Tray, IFS, Expressive Therapies
Julia is a Licensed Clinical Social Worker with a dual degree in Social Work and Women's Studies from Loyola University Chicago. She has over 13 years of experience working with survivors of childhood trauma and has experience supporting people with many issues including stress, anxiety, life transitions, and self-esteem. Julia is trained in Healing Touch (an energy healing modality); EMDR; and the Attachment, Regulation, and Competency modality; among others. Julia is passionate about using a holistic, intuitive approach in therapy to best meet the unique needs of each person seeking services. She weaves together elements from Internal Family Systems, body-based practices, EMDR, mindfulness, and creative and expressive work. Julia can provide therapy in Spanish.
"I believe that as we connect and attune to our inner wisdom and intuition, our path becomes clearer, we nourish and clarify our gifts, and we find the courage and compassion to show up as our genuine selves. We have many storytellers- our heart, our mind, our body, our spirit. Often through our upbringing and life experiences we learn to ignore or shut down those storytellers in order to survive.
In therapy we will find safe ways to tune into your inner messages and wisdom. We will use a variety of approaches depending on your interests and needs: art and expressive therapies, sand tray, EMDR, mindfulness, energy work, somatic/body based therapies, and traditional talk therapy.
Together we will work to build a relationship that feels safe and welcoming, and I will accompany you as we explore and strengthen your inner and outer resources. I am passionate about helping people heal their core wounds so they can connect with and fully embody their authentic Self. The world needs you!"
Melissa Rust , MBA, LPC

Licensed Clinical Professional Counselor

Trauma, anxiety, Depression, Substance Use,Integrated, Meaningful life
EMDR, IFS, EFT, Gottman, Somatic Psychotherapy
Melissa is a Licensed Clinical Professional Counselor who has a Master of Science in Clinical Mental Health Counseling, as well as an MBA, and Bachelor of Arts in French. Melissa is certified in EMDR and uses approaches from IFS, trauma- informed somatic psychotherapies, grief, EFT, Gottman, and attachment theory.

Melissa is enthusiastic about collaborating with people who have experienced trauma, struggle with anxiety, depression, and substance abuse, and seek to have a more integrated, meaningful life. Melissa views the therapeutic relationship as a shared experience and honors the intrinsic value in all people. Melissa has collaborated with clients of all ages, and has provided individual, couples, family, and group counseling. She has experience working in settings such as the juvenile court system, foster care, hospital emergency rooms, and community centers.

In her free time, Melissa enjoys attending local live music events, exploring new restaurants, and spending time with her family and her dog.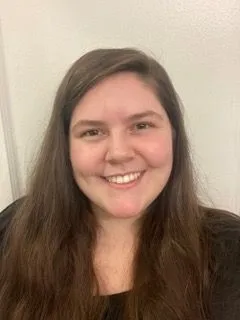 Anna Abernethy MA

Licensed Professional Counselor
Substance use disorders, anxiety, depression, ADHD, trauma, bipolar, and grief
CBT, DBT, trauma-informed approaches, and crisis intervention
Anna Abernethy received her master's degree in Forensic Psychology from the Chicago School of Professional Psychology. Anna also has experience and certifications in grief counseling, working with victims of sexual assault, and crisis intervention.

Anna Abernethy started as a sexual assault victim advocate doing crisis intervention and supporting survivors of trauma. She additionally has experience working people experiencing traumatic losses. During her studies, Anna completed an internship where worked with clients with a variety of mental health needs including depression, anxiety, ADHD, bipolar, OCD, autism, and substance use disorders.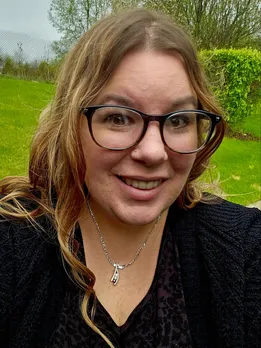 Cheryl Ramos MS, LPC, CADC, CODPI, NCC
Licensed Professional Counselor
Substance Use Disorder, Dual Diagnosis, Anxiety, Depression, Bipolar, Codependency
Smart Recovery Facilitator,CBT, Motivational Interviewing, Mindfulness
Cheryl is a Licensed Professional Counselor with a Master of Science in Clinical Mental Health Counseling from National Louis University., in addition to being a Certified Alcohol and Drug Counselor, Co-Occurring Disorder Professional, and a National Certified Counselor.
She has been working in the mental health field with co-occurring disorders for the past 6 years, focused on helping individuals be able to develop a sense of who they are and find the underlying cause to their concerns. She has worked with individuals struggling with anxiety, depression, bipolar, codependency, developing boundaries, and substance abuse. Her counseling style uses cognitive- behavioral therapy, person centered, and utilizes mindfulness for grounding and focus. She helps individuals learning new ways of self-care, effective coping skills, and skills to recognize additional concerns that arise. She helps individuals develop personal goals from their identified individual needs in order to help them grow.
Cheryl works with clients that have dissociative disorder. Cheryl understands that when a client is presenting these symptoms, it is most important to meet the client where they are and that their identities are not working together in a coordinated way. Cheryl is able to develop boundaries and work with the client in a warm, empathic, and consistent way in order to establish safety, work through past trauma, and be able to integrate back into their daily life. Cheryl utilizes CBT and DBT in order to help the client get back to their daily life.
Cheryl believes that therapy is a place to explore individuals past, present, and future and how it relates to their current relationships with themselves and others. She encourages everyone to have empathy, compassion for others, be understood, and explore them self with limitless boundaries in a safe and judgement free environment.

Linda Young, LCSW
Licensed Clinical Social Worker

Anxiety, Depression, Crisis Intervention, Grief, Life Changes, Self Esteem, Relationships, Divorce, Failure to Launch, Domestic Violence.

Linda is a Licensed Clinical Social Worker with a wide range of experience since 1996. Her work with adults has been in state psychiatric facilities, community mental health, Emergency Departments, mental health residential facilities, crisis lines, police department social services and individual therapy. Linda is a certified domestic violence professional; she has extensive knowledge of the impacts of DV and the court system.
"I am an enthusiastic and compassionate provider who builds trusting therapeutic relationships through empathy, acceptance, skill building, and humor."

Jane Ballis MA, LCPC CADC
Licensed Clinical Professional Counselor
Children, adolescents, couples, families, trauma informed
EMDR, Gottman, Dissociative Disorders
Jane Ballis received her master's degree in clinical psychology from The Illinois School of Professional Psychology. She has completed her EMDR Level 1 training and obtained specialized training with Ana Gomez, an author and specialist, in EMDR and dissociative disorders with children. Jane also has completed levels 1 and 2 at the Gottman Institute in couples therapy.
Jane appreciates working with people of varied ages and abilities as a therapist. Jane seeks to understand differences in various cultures, race, and religions and strives to be as knowledgeable as possible in treating people with diverse backgrounds. Jane's background includes many years of helping children, adolescents and adults express themselves through various artistic mediums such as painting, drawing, photography, and multimedia. Jane learned behavioral therapy and cognitive behavioral therapy and trained and worked under clinical psychologist's supervision for many years learning psychodynamic theory, play and family therapy while specializing in children, adolescents, adults and families at an APA approved training site. Jane has practiced in child welfare and substance abuse settings. Jane has worked with at risk men who were involved in prostitution as well as many issues such as LGBTQ, homelessness, medical and employment challenges.
EMDR is an important approach to the work Jane does. EMDR is used to treat many issues from mild to very complex. such as PTSD, trauma, anxiety, phobias, panic disorder, obsessive compulsive, anxiety disorders, and excessive grief. Children and adolescents have alleviated their symptoms using EMDR, including depression, caused by disturbing life experiences. Studies have shown that many crimevictims, police officers, fire fighters, and field workers were no longer disturbed by the aftereffects of violent assaults and/or the stressful nature of their work. Victim of Sexual assault, natural and man made disasters, accidents, surgeries and burn victims, family, marital and sexual dysfunction, involvement were also assisted. Clients at all stages of chemical dependency, sexual deviation/addiction, and pathological gamblers have been also treated successfully along with people with dissociative disorders. Many people with performance anxiety or deficits in school, business, performing arts, and sport have benefited from EMDR as a tool to help enhance performance. People with somatic problems/somatoform disorders, including migraines, chronic pain, phantom limb pain,chronic eczema, gastrointestinal problems, CFS, psychogenic seizures, eating disorders, and negative body image, have attained a relief of suffering.
Adults and adolescents have been successfully treated for diagnosed depression Clients with acute trauma and wide variety of PTSD and trauma-based personality issues experience substantial benefited from EMDR. There are many applications for EMDR which has been used by manymajor treatment facilities such as the armed forces.
Laurie Walsh, LCSW, L.Ac.

Licensed Clinical Social Worker, Licensed Acupuncturist
ADHD, grief, women's health issues, nutritional counseling, couples, families, acupuncture, Gottman level 1 trained
Laurie Walsh, LCSW, L.Ac. - Laurie is the owner of Insight EAP LLC, an integrative health and wellness practice located in Chicago and Park Ridge, IL. She is a licensed clinical social worker(LCSW) as well as a licensed acupuncturist(L.Ac.).
Laurie has more than 20 years of mental health experience, and she specializes in the evaluation & treatment of children and adults with attention deficit disorder (AD/HD), as well as women's health issues, and nutritional counseling.
In her private practice, Laurie also been working with couples and families having relationship difficulties for 20 years and has Gottman level 1 training. She also works with those suffering from depression and anxiety. In addition, she has many years of corporate employee assistance(EAP) expertise, and she works with organizations on critical incident debriefings and grief counseling.
"An integrative approach to wellness and health care makes the most sense to me. I have seen time and time again the benefits of using both Western and Eastern modalities in the treatment of all kinds of difficulties, both physical and emotional. "
Laurie completed her master's degree in clinical social work (MSW), and earned Magna Cum Laude honors for her master's degree in Oriental Medicine (MSOM) and her bachelor's degree in nutrition.
Tara Marie Seider, MSN, APN-CPNP, HTCP
Healing Touch, Energy Healing, Groups
Tara is a Healing Touch Certified practitioner (HTCP) and an Advance Practice Nurse (APN), in pediatrics. She has been a HTCP since May 2016 after completing the Healing Touch Program curriculum. She began her healing touch journey in 2008 and has worked with various people who were looking to heal physical trauma, emotional trauma, grief over loved ones, others looking for personal growth and development. She receives Healing Touch monthly and has a daily practice which allows her to be fully present and available for every one of her clients. She brings compassion, love and understanding to everyone she encounters. Healing yourself is a journey and she is honored to be a part of that journey. Whether you are beginning your healing journey or have been on the path for a while, she believes adding Healing Touch will enhance your emotional, physical, spiritual journey.
Tara is constantly learning and improving on her practice. She has studied the use of Tuning Forks and incorporates them in her sessions. Tuning forks allow for further relaxation and release for the client. Clients are left with a deep sense of relaxation and a sense of peace. She has studied the importance of the Vagus Nerve and works on strengthening it during sessions. She attends workshops and conferences to continue her personal growth which benefits everyone she serves.
Tara has lead retreats for nurses and advance practice nurses. She leads guided meditations to small groups. She organizes annual Healing Touch for nurses for the last 13 years. She loves to share Healing Touch and her goal is to reach as many people as possible, so that they can reach their highest good.
Tara has been a registered nurse since 1999 and an advanced practice nurse since 2013. She works with pediatric patients. This population has given her the compassion, the drive and love to serve people of all ages. Her nursing background consists of emergency medicine, trauma and primary care. She incorporates Healing Touch with patients to help their recovery time as well as to release trauma so they do not hold onto the experience.
What is Healing Touch?
A Healing Touch Practitioner works with the energy field in a conscious way to shift, clear, energize and balance the client's energy field. This partnership restores harmony and balance naturally and places the client in a position to initiate or accelerate the self-healing process.
Healing Touch Practitioners are trained in the art and science of Energy Healing and are highly skilled practitioners backed by a nationally accredited and endorsed educational program.
What can you expect in a Healing Touch session?
Sessions last about 60 minutes and include a few minutes of "intake" where I get to know a little about the client and what their goals for a session might be. Clients remain fully clothed and lay on a massage table or chair, based on clients preference. The treatment is performed with light touch on the body, or off the body as the client prefers. The sessions promote relaxation, healing and help the client reach their highest good.
"Healing Touch can help everyone and anyone regardless of age or past experience with energy work. I am confident we can work together to help you reach your highest sense of self, by incorporating Healing Touch into your regular self-care routine or as a stand-alone therapy. Healing touch offers clients a chance to release new and old traumas; process the loss of a loved one; emotional neglect; help focus and center individuals; provide a deep sense of relaxation; relieve any physical, emotional pain. The session is completely client focused, working together for the clients highest good."
With love and gratitude, Tara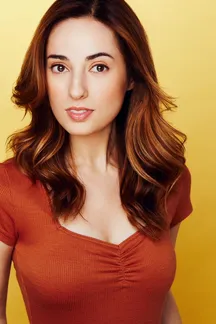 Kayla, AA, CRMT
Associates Art, Usui/Holy Fire III Reiki Master, Certified Reiki Master Teacher, Shamanic Healer with over 10 years of experience.
Sound healing, Rieki, journeying
My journey as an energy healer and intuitive began many years ago during childhood. From the age of twelve I was mentored by animal communicator and shamanic healer Rebecca Moravec. This foundation of acceptance and guidance from an early age that helped me to understand and honor the intuitive gifts in both myself and others. In the years following Rebecca's mentoring, I received my Usui/Holy Fire Reiki III Master Teacher certification from Erin Ryan of Crystal Lake Reiki, as well as training extensively in shamanic journeying and soul retrieval with Nicole Perez of Thunderhorse Healing.
My approach as an energy healer is all about providing my clients with the tools that they need to integrate healing into all areas of their lives. Using a combination of various healing modalities, I will seek out the root causes of energetic imbalances rather than symptoms that occur as a result. This allows the client to gain a deeper understanding of their situation and enables them to take an active role in their healing journey. Outside of energy healing, I am also an actor and professional vocalist. You will often find me incorporating my love of singing into my healing sessions by way of mantras and sacred song.
What is Reiki?
To put it simply; Reiki is a Japanese healing modality that reduces stress and promotes balance by working with the body's natural healing abilities. The direct translation of Reiki is derived from two Japanese words; "rei" meaning universal and "ki" which translates to life force energy.
Since its development over 100 years ago, Reiki has been utilized as an alternative healing modality by practitioners in integrative medicine, body-centered therapy, massage therapy, and more.
What is Shamanism? Shamanism is an ancient healing practice that focuses on the spiritual aspects at the root of all illness. Through the use of percussive instruments like the drum or rattle, the shamanic practitioner will enter into an altered state of consciousness and travel through the hidden realms in order to assess the issue and provide ultimate healing. Shamanic healing is an excellent way to address physical, emotional, and spiritual issues. Practices like shamanic journeying and soul retrieval are believed to help clients reclaim their power and return to a state of oneness with themselves.
Healing Modalities:
Holy Fire Reiki

Shamanic Journeying

Soul Retrieval

Sound Therapy

Crystal Healing Energy
Neela
Certified Service and Emotional Therapy Dog
Bella
Certified Emotional Therapy Dog (retired)
Neela comes to us from a Blue Great Dane Breeder in Pennsylvania. Neela was trained as a service dog and emotional therapy dog for her owner, Mari Richko, owner of CFAL. Neela works with mood disorders, anxiety, PTSD, and depression. She travels with Dr. Mari to residential treatment program facilities on her time off, our other office in Nevada, and walks around the community putting smiles on everyone's faces.
Bella comes to us from the Great Dane Midwest Rescue in WoodStock, IL. She developed a natural ability to attend to others trauma after experiencing her own trauma at the hands of a neglectful owner. GDMR alerted Dr. Mari that she would make a good therapy dog. They were right! We are so happy to have her and grateful that she has s wonderful life now!