Traditional Therapy
Traditional counseling is an opportunity to examine issues within the privacy of a psychotherapeutic session. Individual counseling provides "therapeutic intimacy" to discuss relationship issues, childhood issues, or problems surfacing due to employment, career or personal life changes. If you are coping with feelings of depression or anxiety, it may become difficult to maintain work, school or family commitments. During times of stress, we sometimes misuse or abuse alcohol or other substances, find ourselves overeating or engaging in other destructive behaviors. Learning healthier coping strategies and facing confusing and often conflicting feelings can be positive steps towards living a healthier and happier life.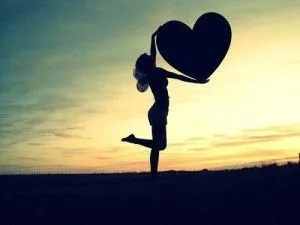 Internal Family Systems
Internal Family Systems Psychotherapy is an approach that applies systems thinking and family therapy technique to the internal process of an individual. It conceives the mind as an inner family of subpersonalities or "parts" that form alliances and polarizations, just as "external" families do. It helps a client assess his or her "self" as a core of valuable leadership resources. It is transformative to work with parts from a place of compassion and perspective.
The state of being in "Self" or "mindfulness," gives the client the ability to de-polarize conflicts within the family or organization and helps establish balance and harmony throughout the entire system.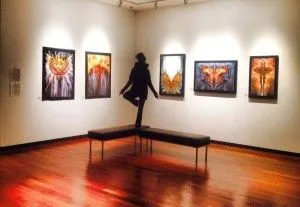 Body Centered Psychotherapy
Drawing from a wide range of psychotherapeutic techniques, bodymind therapy provides a person with the opportunity to discuss life issues from a place of mindfulness. This approach provides a person with the capacity to manage stress well and problem-solve effectively. It combines looking at the body and mind as subsystems of each other and the impact they have on each other. In its most basic form it helps a client establish harmony through body, mind and spirit. This can be facilitated through psychotherapy or bodywork.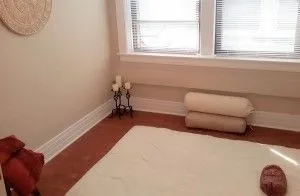 Body Therapies
Body Therapies are based on Traditional Chinese Medicine and have been known as "non-verbal psychotherapy." A Bodywork Therapy session helps the client go into a deep state of relaxation, helps access emotional tension, and creates a doorway into the client's process.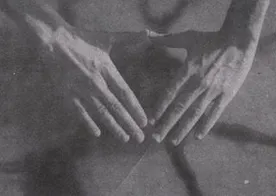 Somatic Experiencing Psychotherapy
Somatic Experiencing is a trauma treatment model based on the latest medical, neurological and psychological understanding that trauma can become stuck in the body (soma). This means that effective treatment should include and work with the body.
Sensorimotor Psychotherapy
Sensorimotor psychotherapy (SP) promotes a deeper connection with the body and a new way engaging in the world and connecting to others. The effects of trauma or emotionally painful relationships are held in the nervous system, posture, and movement habits, as well as unresolved painful emotions and limiting beliefs. To challenge these patterns, clients learn to mindfully follow the natural intelligence of the body and mind, and tap into the innate drive in all of us to heal, adapt, and develop new capacities. The therapist helps you to become more aware of the way your body holds the problems you have come to therapy to resolve. As the client, you are in control of what to explore. SP is adaptable to individual needs and modified based on individual strengths, capabilities, and goals. Research demonstrates reductions in symptoms related to interpersonal problems, anxiety, PTSD, dissociation, and depression.
Addiction Services
Addiction services consist of individualized and group therapy for clients, couples and family struggling with issues resulting from addictive behaviors including those struggling with substance abuse, eating disorders and the trauma related to these conditions. We also treat the families and partners of addicts. If a family session is necessary, we can provide this as well using family systems therapy to bring the identified patient and family into recovery.
Group Therapy
The Center for Authentic Living offers specialized groups: DBT for teens and adults, mindful eating group focusing on eating disorders, empath group, journey to healing trauma group, yoga therapy group for addictions, OCD, anxiety, depression, and trauma. Groups will incorporate mindfulness, focusing techniques, skills, and IFS as tools to explore the deeper aspects of our self.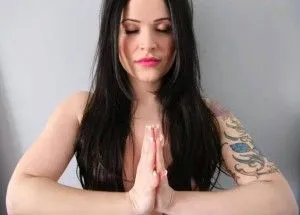 Yoga Talk Group Therapy
Yoga Talk, created by Dr. Mari Richko and Meghann Richko, will provide a group experience using yoga and talk therapy as tools for understanding your own unique patterns, and support/education on health, wellness and recovery through yoga. There will be themes, journaling , and articles used for processing.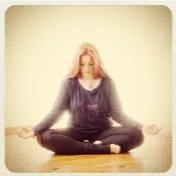 Meditation and Restorative Yoga Group
Meditation and restorative yoga help facilitate tuning into your body, clearing and calming the mind, establishing a foundation for stable happier moods, deeper sleep, less anxiety, and balanced states of mindfulness. Please join us in discovering why slowing down and staying present leads to a happier, less stressed life.
Meditation is a powerful tools for stress reduction, resolving trauma, anxiety, and depression.